Exciting window shop trails, community participation and all the hands-on things to do at Out There Festival this year with the HSHAZ Cultural Programme.
HS Cultural HAZ is an exciting 3 year programme for professional artist and community collaborations exploring and celebrating Great Yarmouth's unique character, heritage and national significance as a centre for circus and entertainment.
Through year round participatory creative activities including workshops, heritage learning, performance, skill development and experiences; Great Yarmouth's key arts and heritage organisations will animate and co create cultural programmes and wider town developments with communities, residents and businesses in the High St. Creating a more vibrant, engaging place to live, work and visit through cultural regeneration for GY.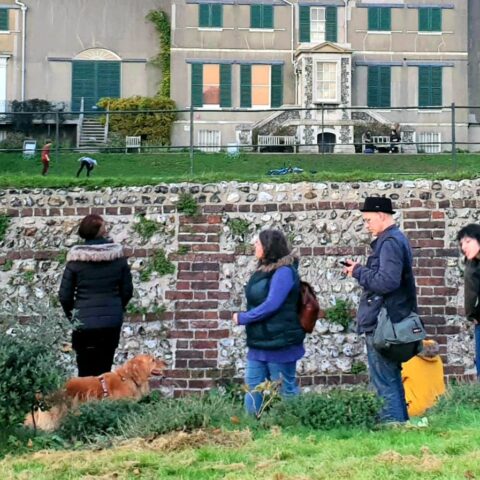 Raysto & KP Productions - The Great Pebble Dash
An art-based treasure hunt where you follow visual clues posted on Facebook & Instagram, to match the shapes, textures and patterns in the landscape to find tiny, pebble face artworks.
Read more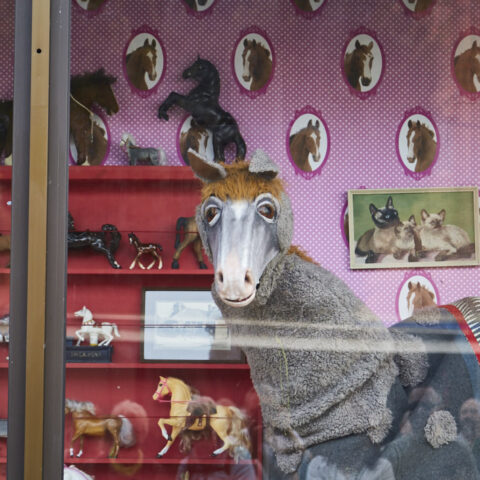 The Insect Circus | Equidae Retirement Home for Pantomime Horses
Under career carer Carol's care, meet "Old Paint" the first resident of Equidae, Great Yarmouth's upcoming rest home for retired pantomime horses. They are to be found living in the large picture windowed room at the front of what was Beales / Palmer's department store in the Market Place.
Part of the HSHAZ Window Art Trail
Read more
Clare & Lotte - Poetry Shack
Join Lotte and Clare at the Poetry Shack where free verse is plentiful, smiles come easily and words are flavour of the day.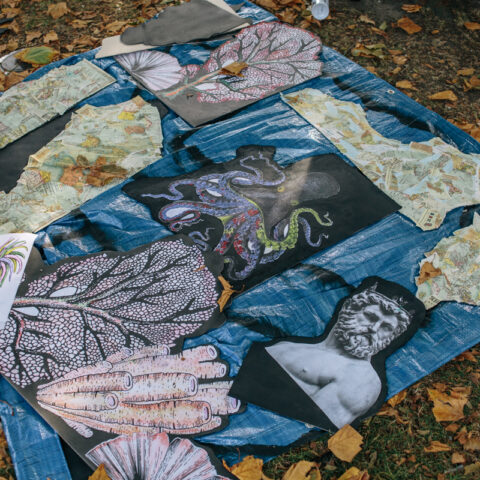 Olivia Altaras & Jack Stiling - Mandela
A series of aquatic moving installation will light up the park this festival. The sculptures were created by Olivia Altaras and Jack Stiling, and commissioned by Out There Arts. Take part in some workshops with Olivia over the festival weekend as part of HSHAZ.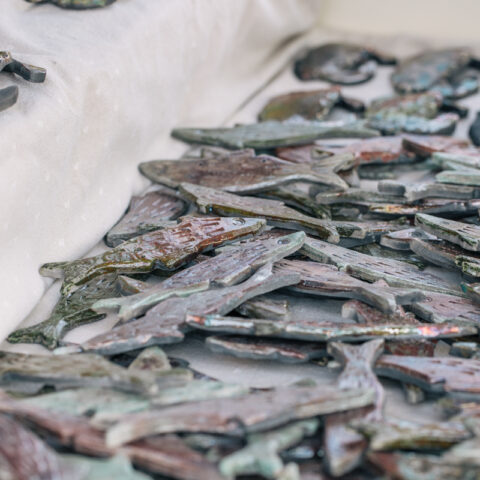 Raku Pottery at Out There
Working with local potter, Paul Osbourne we fired up a kiln and invited audiences to craft themselves some Raku style fish.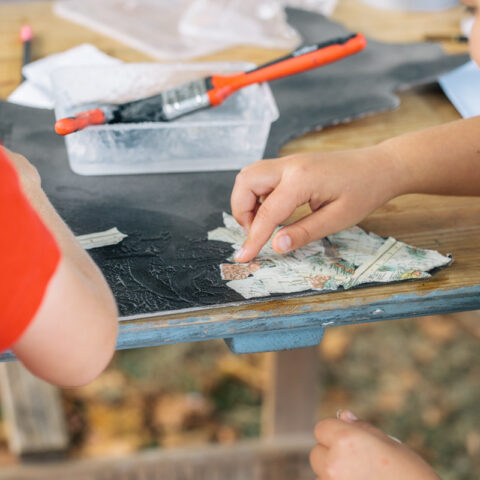 Various other Workshops
The Out There International Festival of Circus & Street Arts was teeming with a diverse selection networks all supported by the Heritage Action Zone. Fish Relief Printing, Carnival Headdress Making, Activist Poster Making, Pebble Dash Workshops and many more, there was plenty for attendees to get stuck in.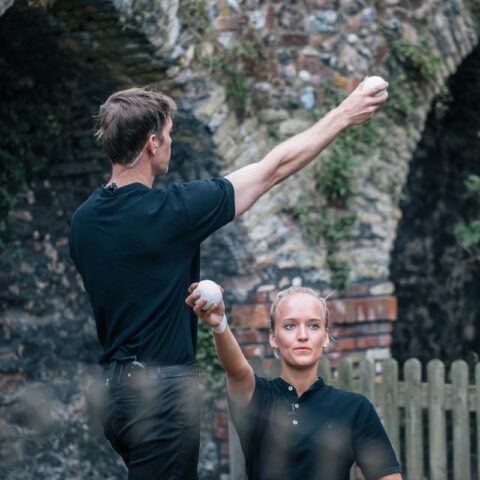 Tall Tales - Square Two
A performance from a trio of Dutch Jugglers. Inviting audiences to follow a trail through distinct buildings, neighbourhoods and unusual locations around the HAZ zone in Great Yarmouth.