MEET "OLD PAINT"
Under career carer Carol's care, meet "Old Paint" the first resident of Equidae, Great Yarmouth's upcoming rest home for retired pantomime horses. They are to be found living in the large picture windowed room at the front of what was Beales / Palmer's department store in the Market Place.
To celebrate the opening of the home, the renowned local Country & Western DJ Edgar "Gar" Feral will, three times a day, entertain the animal and hopefully, by extension, an audience.
If you don't mind appearing rude whilst looking into other people's windows, you are invited to witness "Old Paint" at play in their rooms and to view the splendid apartment from the street.
This is the fourth rest home that Equidae has opened, following much sought after accommodation in Rhyl, Margate and Drury Lane, London.
Nb. Due to the dearth of work that "Old Paint" has suffered over the last eighteen months of their working life (with no help from Government funding), a voluntary collection is to be taken after each show*.
*All funds are to be returned to the festival in grateful thanks for their sponsored support of "Old Paint" over the last few months.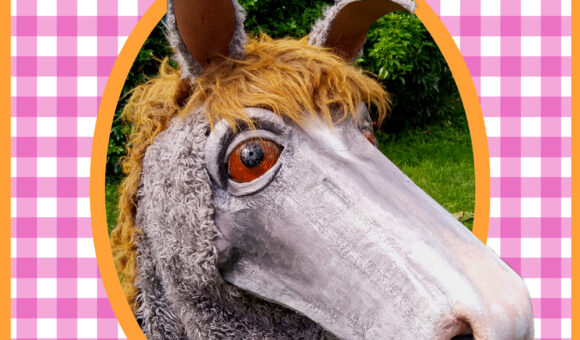 Site Access >

Site Access

There is level access to each performance pitch.

The site is open and wide for audiences to socially distance, but the volume of people will change depending on how busy each show is. Capacities are monitored throughout the day.

There is a mix of hard-standing, grass and gravel areas. The Dissenters Graveyard (Pitch C5) features uneven terrain. A pathway has been cleared for all audiences.

Viewing area 

Space for wheelchair users, and a variety of seating options will be available. Out There Festival hosts will be on site to assist with any need.

Accessible Toilets 

The closest Changing Places Toilets to Zone C is The Troll Cart. There will be gender neutral portaloo toilets provided on site. Baby changing facilities are also available at The Troll Cart.

On-site walking distances  

Approximately 10 minutes walking across the whole site. There is a controlled entrance and exit point. 

Resting and Access Areas 

There are various public benches available north and south of the zone, 2 minutes walking distance. There are various local cafes surrounding the zone.

Blue badge parking  

Brewery Lane Car Park, 7 Priory Plain, Great Yarmouth, NR30 1PL.

Access drop-off point 

St Nicholas Rd.

Contact  

If you have any access requirements, please contact Jacob Hewes jacob@outtherearts.org.uk