An annual six week programme of circus in the great outdoor spaces of Great Yarmouth!
These circus skills sessions were aimed at a wide variety of people, of all ages and abilities.
Producing  specialised workshops taking place at key central heritage sites throughout Great Yarmouth, the community was invited to try their hand in diverse and quality range of circus and acrobatic activities.
Have a look at what we did below: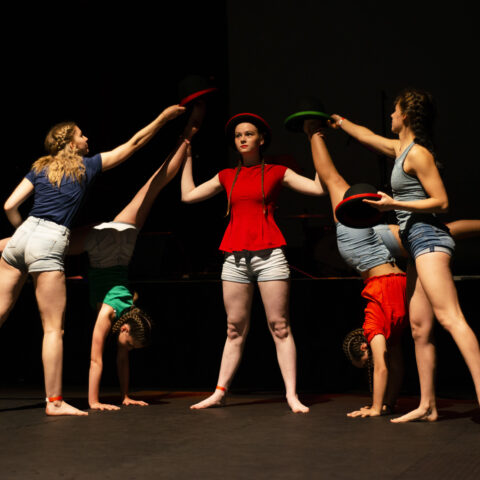 Drillaz - Tues to Fri
Out in the sun with our flagship circus school!
The Drillaz Circus School offers youngsters the opportunity to learn a variety of skills.
Balance, co-ordination, juggling, trapeze stunts and more! Starting from the basics to more professional classes, these classes are perfect for children of all skill levels.
£4 a session.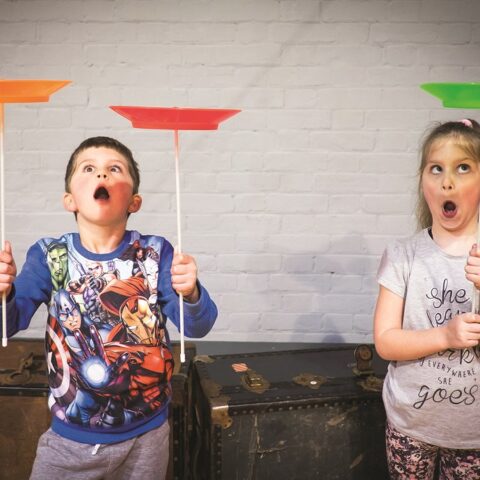 Circus Play - Fridays
£2 Drop-in
For those not yet old enough for our Drillaz Circus School, Circus Play is a great way to dip your toe into circus but with a focus on the fun – all jam-packed full of games and giggles. We'll get you moving and laughing in a safe, welcoming environment.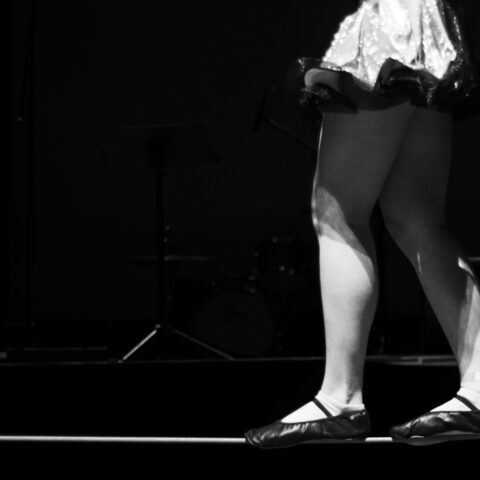 Secret Circus - Fridays
We're keeping this one a little secret.
Each Friday at St. George's Park we're putting on a mystery circus skill for you to learn.
Just turn up with a drive to achieve the spectacular!
FREE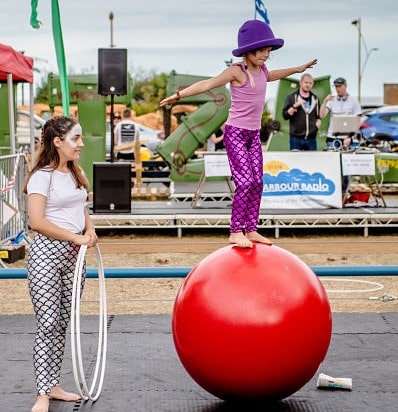 Balance - Thursdays
Walk the globe and balance on the tightwire. For this session we teach you to keep your balance in the glory of the open air.
FREE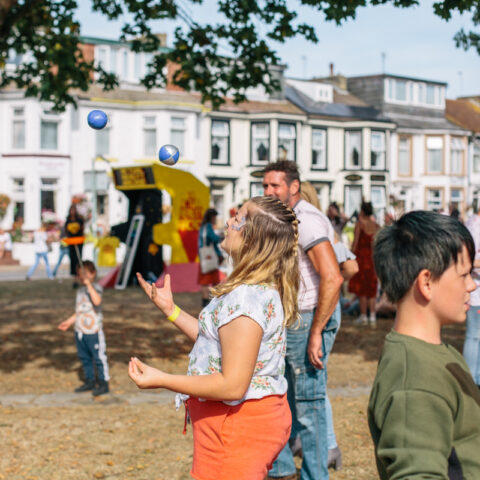 Juggling - Thursdays
Our Juggling sessions are led by international, award-winning juggling artists. Juggle your days between meeting new people, learning new skills and…juggling! A session for anyone who wants to learn new skills or just practice open air.
FREE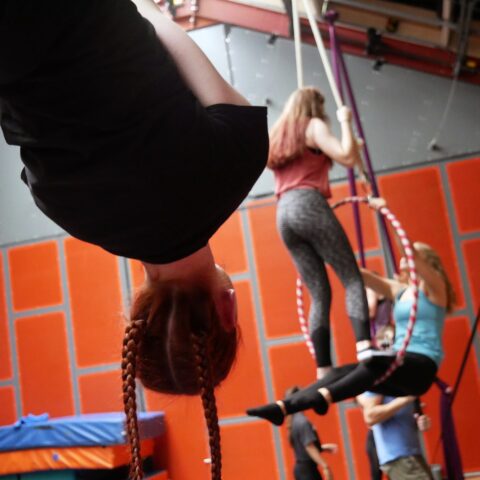 Aerial - Wednesdays
Spellbound by the silks?
Transfixed by the trapeze?
Develop your technical ability and movement in silks, hoop and trapeze as our professional tutor expertly guides you through understanding the incredible world of aerial circus!
FREE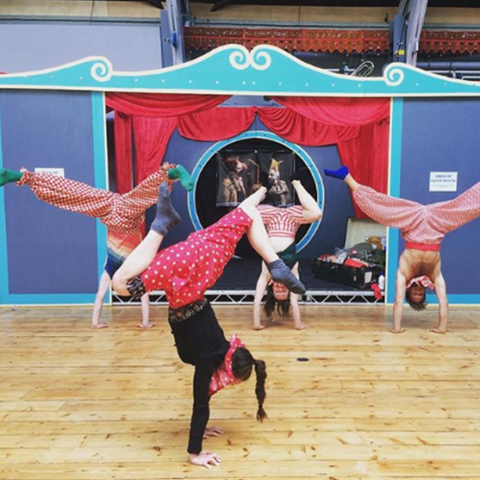 Acrobatics - Wednesdays
Everyone can flail in the air but we can teach you to do it in style, and as a professional. Try a flight with our drop-in acrobatics lessons at St. George's Park.
FREE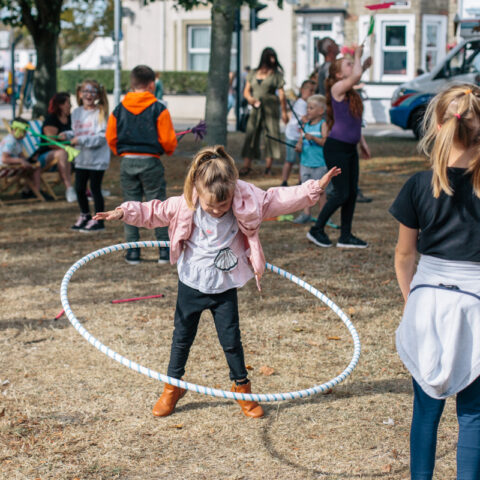 Hula Hoop - Mondays
In this class you will define and refine your Hula technique. Perhaps you haven't picked a Hoop up in a while and you need a little kickstart to rebuild your skills or maybe you've never even touched a Hula Hoop before… this class is for all abilities.
FREE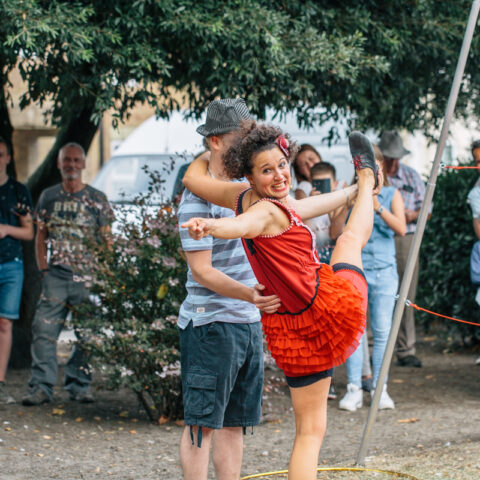 Dance - Mondays
Add a spring in your step with a free drop-in dance lesson at St George's Park
FREE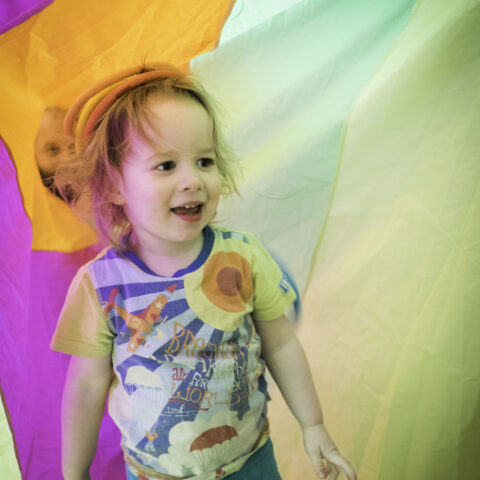 Circus Tots - Mondays
£2 Drop-in
Professional tutors lead our session for pre-schoolers and their parents or carers.
Using games, circus activity and fun, Circus Tots lets you play in a shared activity, with your child. We provide a safe, relaxed, non-competitive environment, offering a great way to develop coordination, balance and social skills.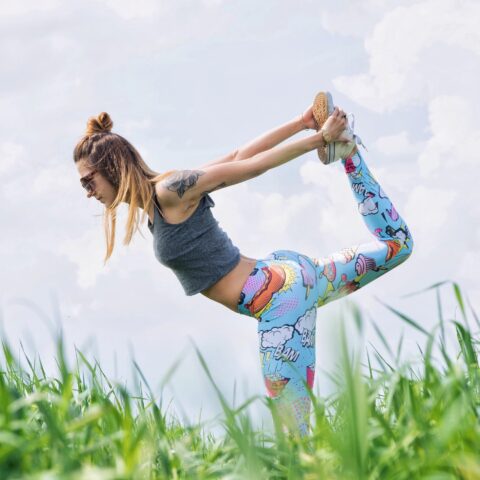 Yoga/Flexibility - Mondays
Our aim for these sessions is to encourage people to take part in gentle activities outdoors which are good for their health and wellbeing. Yoga connects people to the natural outdoors, through a relaxing, energising and breathtaking session, improving wellbeing and creating a positive ripple effect throughout our community.
FREE
Part of the Great Yarmouth High Street Heritage Action Zone Cultural Programme