Drillaz Circus School
in Great Yarmouth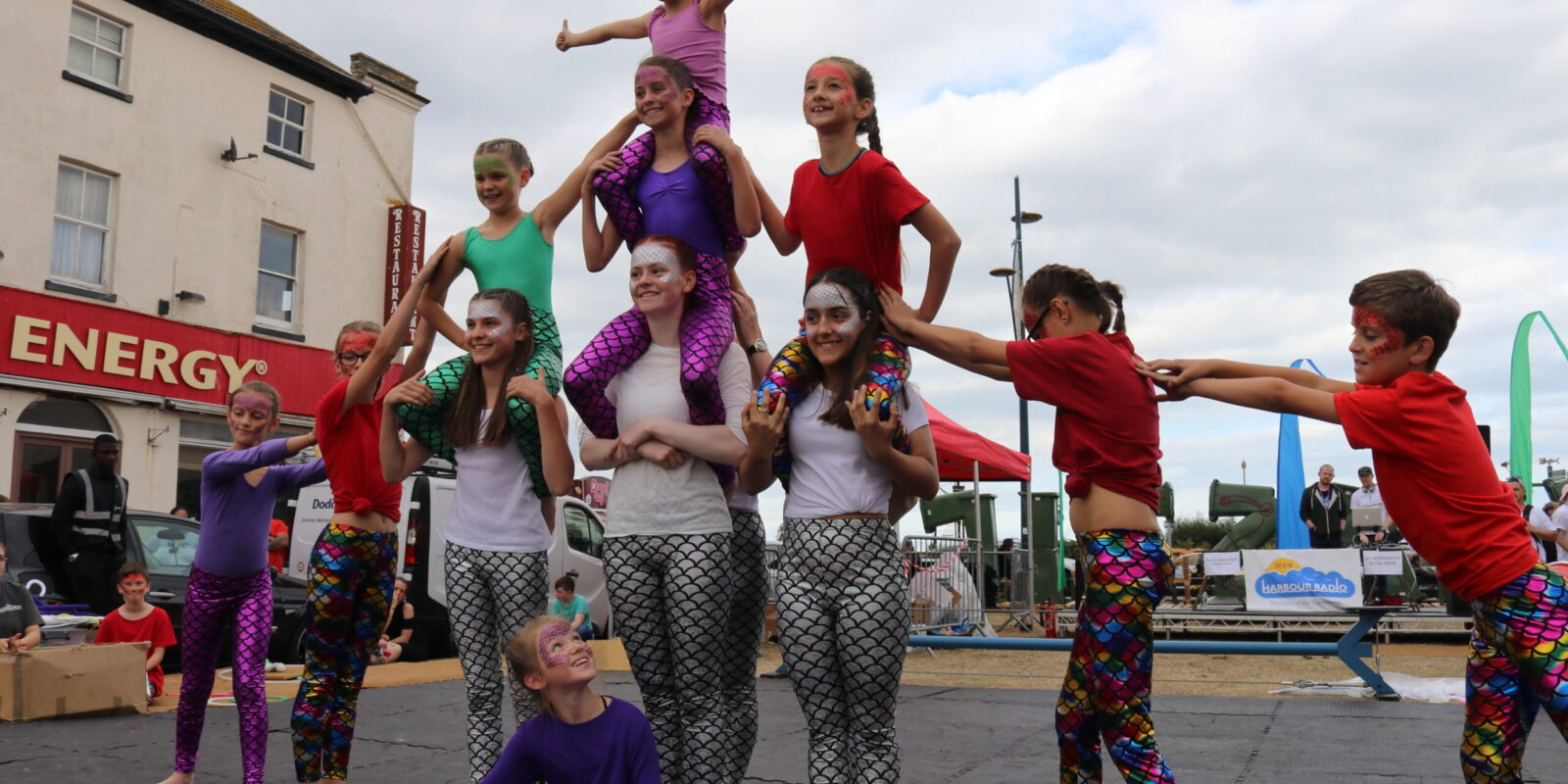 Our Drill House Class Programme currently offers children and young people aged 2 to 18yrs old opportunities to discover the incredible world of circus! We also now offer classes for adults.
Our class fees are heavily subsidised by periodical funding streams. If you believe in what the Drillaz Circus School champions in young people, please consider supporting us.
Bursary places may be available; please contact drillaz@outtherearts.org.uk for more information and to discuss eligibility.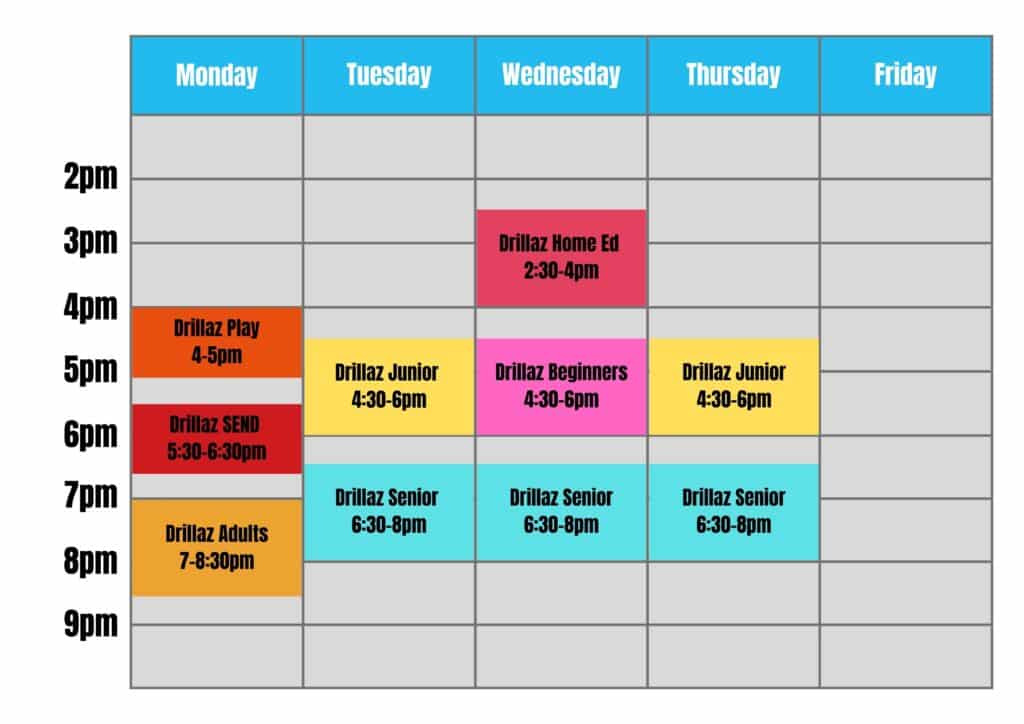 A warm thanks to our current sponsors:
FAQs
Juggling: balls, clubs, spinning plates, diablo, flower stick, hula hoop
Acrobatics: Silks, trapeze, aerial hoop, cocoon, floor acrobatics, Chinese pole
Balancing: Handstand, unicycle, rolla bolla, tight wire, stilt walking, hand to hand
Strength
Flexibility
Coordination
Proprioception
Motor skills
Attention and memory
Visual and spatial processing
Agility
Patience
Physical fitness
Attention to detail
Communication
Creativity
Hand-eye coordination
Discipline
Please wear comfy, loose clothing to classes such as leggings/jogging bottoms and a t-shirt. There are no requirements for footwear as barefoot is advised. It is important for safety reasons that any long hair is tied back and jewellery (watches, earrings, necklaces, rings etc.) is taken out. Please also bring a bottle of water to stay hydrated.
Out There Arts is an arts charity organisation who aim to support students from all backgrounds. We don't want income to be a barrier to participation. Therefore we have 10 fully funded bursary places  that are reserved for those on low-income, receiving universal credit or school meals. In addition, through GYAB funding we are pleased to offer 40 bursary places for children and young people aged 11-18 years old. Of these places up to 25 can be for SEND children. These places are for those who are new to circus and are based in Great Yarmouth's local community.
We have also implemented payment instalments whereby you can divide up payments across the month.
If you or your child would like to get involved with Drillaz but cannot afford it please contact drillaz@outtherearts.org.uk or call Dulce Duca (Circus School Manager) on 07585 809813. We will take your situation into consideration and do our best to support you.
The first class is free for those who haven't been before and would like to try out a class.
We also offer free classes for friends of Drillaz students who would like to come along and see if they want to get involved.
We take into account our students mobility and adapt our teaching process and discipline to meet their needs. Physical limitations are not an obstacle to circus.
Please contact Dulce Duca, Circus School Manager, drillaz@outtherearts.org.uk or 07585 809813 to inform us of any accommodations you may need. We will do our best to ensure your needs are met.
Our preference is for you to book and pay online. However, if this is not possible please contact Dulce Duca, Circus School Manager, at drillaz@outtherearts.org.uk or 07585 809813 to discuss payment options. We can arrange in-person payments using our online system at a time that is convenient.
Unfortunately, we cannot accommodate parents and/or guardians to stay for classes for safeguarding reasons. However, parents and/or guardians are allowed to stay for SEND and tots classes as these may require active participation and support.
For those travelling a long distance or who require to be nearby we can offer private reception space located in the building adjacent to the Drill House.
It is very important that you must NOT take photos during classes. The only exception is home ed classes where you may have to document your child's learning. In this circumstance, there must not be any other children in the photo/video other than your child.