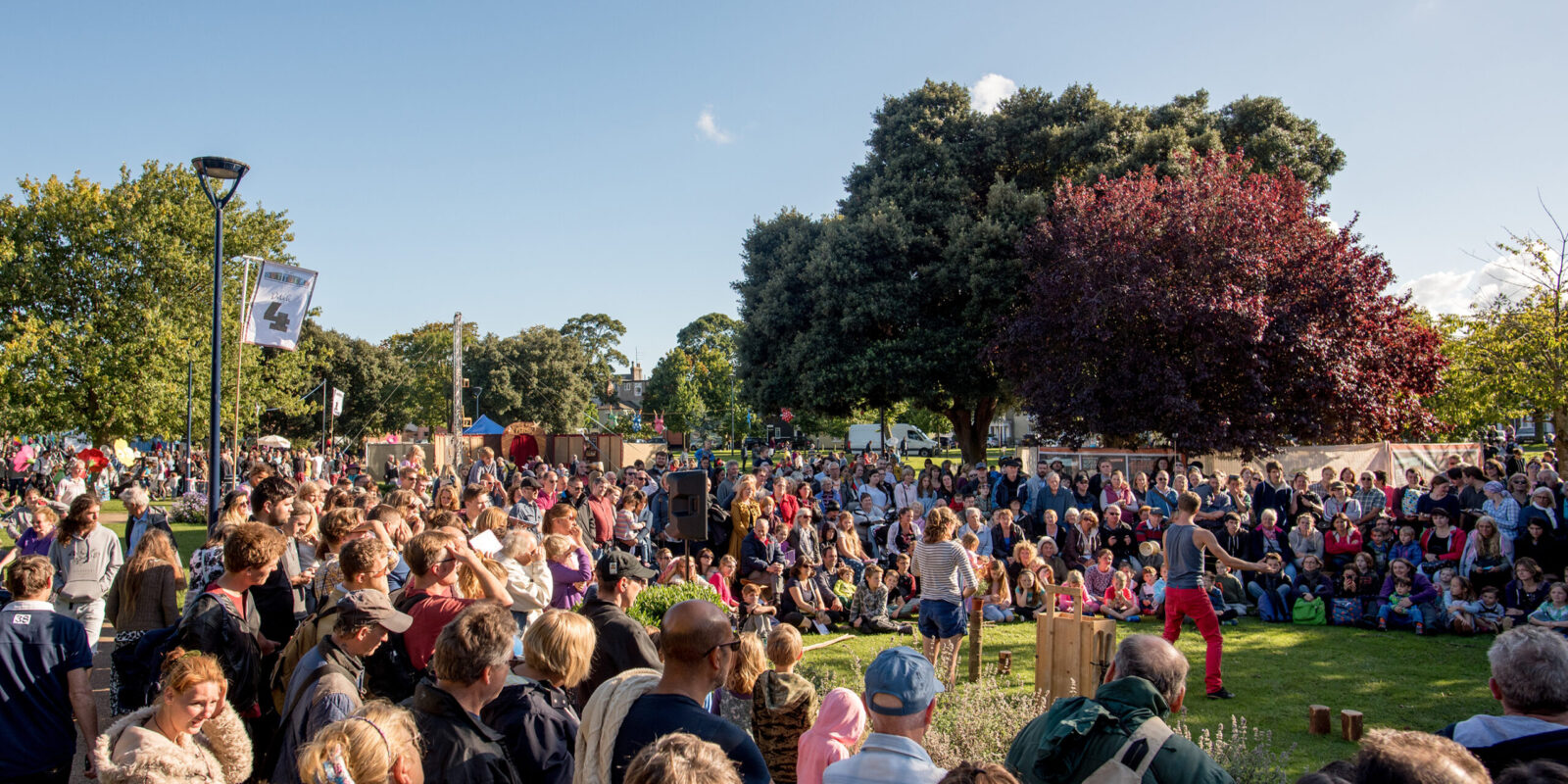 25 Years of Out There Arts
Out There Arts is an independent arts development charity that is based in Great Yarmouth, but collaborates with artists worldwide. We provide transformational opportunities for artists and communities by supporting the creation and development of new work. Believe in our mission? Enjoy our events? Want to transform Great Yarmouth for the better? Support us!
We want to bring the intimate, the immense and the inspirational spirit of circus and outdoor arts opportunities to the people of Great Yarmouth and beyond.
As we look further to expand our ambitions for the benefit of the community spirit, our reliance on goodwill and charity increases.
Out There Arts is a registered charity. We work tirelessly throughout the year to secure funding to bring more cultural opportunities to the people of Great Yarmouth. We are committed to bringing dynamic, exciting opportunities for people to work alongside the best local, national and international artists and to make as much great art accessible to as many people as possible.
For our future, we are aiming to make things bigger, better, more vibrant, more inclusive, more fun for everyone and it wouldn't be possible without generous help of those who support us.
To help continue our ambition of seeing Great Yarmouth crowned the outdoor arts and circus capital of the UK we have expanded our support opportunities.
You can make a contribution by clicking on the donate tab (To the left on desktop and bottom on mobile).